The 60's decade was one of social consciousness and upheaval. A revolution of cultural change that was to impact American art, music, fashion, education, television, politics and film like no other time in history.
 
This revolution was led by 70 million children from the post-war baby boom. A generation coming of age who questioned the "establishment", had a mistrust for politician's promises and anybody over the age of 30.
 
The social mores of the 1950's were giving way to a new open-mindedness. Flower Children held "love-ins", turned-on, dropped-out and insisted on being "real" . The values that had Lucy and Ricky slipping into twin beds on the 50's sitcom, I Love Lucy were suddenly proclaimed prudish hypocrisy by a generation who's mantra had become, "Sex, Drugs & Rock & Roll".
 
In 1958 Donna Reed appeared as Donna Stone on television's popular Donna Reed Show. Donna vacuumed, cooked and did laundry in high heeled shoes and pearls. Then came Jimi and Janis in June of 1967 at the Monterey Pop Festival. The beginning of The Summer of Love, young people were long-haired, tie-dyed, psychedelic, beaded, fringed and living in Haight Ashbury.
 
Family television suddenly included not only Ed Sullivan, Wonderful World of Disney and Bonanza but now it brought war into American living rooms on the nightly news. The Vietnam War was the first televised war and it's controversy divided the Nation.
 
War protesters carried peace signs and staged sit-ins to protest our involvement in Vietnam. Half way around the world young soldiers carried rifles and grenades in Asian jungles. The division of sides was never more apparent than at Kent State in 1970 when four students protesting the bombing of Cambodia were shot and killed by young National Guardsmen.
Blacks were marching in civil rights demonstrations and Martin Luther King, Jr. called for peaceful protest. In 1965 race riots erupted in Watts, California. The militant Black Panthers were formed in 1967 and Martin Luther King, Jr. was assassinated in 1968 and the Beatles were singing "Give Peace a Chance".
 
A new spiritual consciousness was emerging. The Beatles sought God Head in India and George Harrison found Him in the Hindu Hare Krishna movement. Long-haired Jesus Freaks preached in the streets and Hippies burned incense and dropped acid to expand their consciousness and see God. Many believed and proclaimed "Clapton is God".
 
In 1969, toward the end of the decade, a historical event unfolded in Upstate New York. Five hundred thousand young people traveled to Woodstock, New York. They set-up camp on 600 acres and spent three unforgettable days in mud and rain dancing, loving and dropping "Yellow Sunshine" to Bob Dylan, Joni Mitchell, Crosby, Stills, Nash and Young, The Grateful Dead, The Who, Country Joe and The Fish, Jimi Hendrix, Janis Joplin, The Band, Jefferson Airplane and Santana.
 
Many say the era was "the best of times the worst of times". One thing's for certain if you were there you will never forget it. The 60's left an indelible print on the face of America's people, politics and values. Good or bad, it changed our lives forever.
 Download The Beatles Here
Berkeley In The Sixties [VHS](1990) VHS
An acclaimed film of the major events of the 1960s, including the civil rights movement, free speech protests and anti-war rallies, as seen by 15 leading activists of the era. Allen Ginsberg, Todd Gitlin and Huey Newton are among those who comment on the era in this wild ride through the decade that changed America. 117 min.
Fabulous '60s, Vol. 1: 1960 [VHS] VHS


The Sixties: The Years That Shaped A Generation [DVD](2005) DVD
This documentary explores the decade of triumph and tragedy; of innocence lost, and revolutions found; of the horrors of war, and the struggle for peace. The American decade of the 1960s continues to provoke debate, fascination, and continuing revelations, as heard here through interviews with prominent figures from the era, including Henry Kissinger, Norman Mailer, Daniel Ellsberg, Jesse Jackson, Arlo Guthrie, and others. 120 min. Standard; Soundtrack: English.
 
Mick Jagger, Britain's overtly sexual rocker, had a very conventional childhood. An excellent and disciplined student, Jagger majored in European history and literature at the prestigious London School of Economics before dropping out to form The Rolling Stones. He was the son of a physical education professor.
Subjects: Mick Jagger
Performers: The Rolling Stones
Tour/Show: U.S. Tour
Location: Candlestick Park (San Francisco, CA)
Photographer: Andy Kojeski
Date: Oct 17, 1981

Price: $500
Select Product/Price...11x14 Cibachrome $500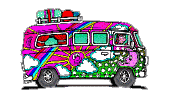 Free Daily Horoscope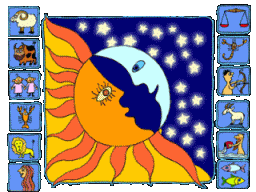 Vintage Rock Posters & Art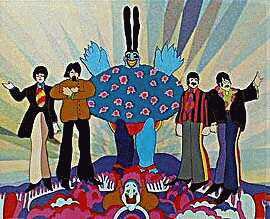 Buy Concert for George DVD Here

Find hard to find items on eBay!