ROCK 'N' ROLL
It had its roots in black music and much of it coming from the south was referred to as "race music". In 1953 Sam Phillips, a Memphis recording man immediately recognized a special quality in Elvis Presley. On July 5, 1954 in the middle of a session at Sun that wasn't going particulary well, Elvis started picking on a piece, by a famed black bluesmannamed Arthur Crudup, called "I'm All Right, Mama" . Legend has it that Elvis suddenly let go while he sang, jumping around the studio like gospel singers he had seen at church. Sam Phillips loved it and got it on a tape. They turned it into a record with the Bill Monroe's "Blue Moon of Kentucky" on the flip side..
"In 1959 popular music in the United States reached a new low of illeteracy, vulgarity and dullness...."The menace of "rock 'n' roll"continued through 1959, although it showed some signs of weakening, Elvis Presley's military service did not interfere noticeably with his standing as high priest of the cult, and his popularity with teen-agers accounted for at least three hits, "A Big Hunk o' Love", "A Fool Such As I", and "I Need Your Love Tonight"...."One of the big hits of 1959 was a vulgar, worthless tune called "Mack the Knife" recorded by Bobby Darin"
Source: 1960 Britannica Book of the Year
Rock and Roll, rock-'n-roll: a style of popular music of Afro-American origin, characterized by an insistent, heavily accented syncopated rhythm and the obsessive repetition of short musical phrases, tending to build up tension in an audience and induce a state of group frenzy when played very loud.
Source: Deluxe Edition of The New Lexicon Webster's Encyclopedic Dictionary Of The English Language
In its early years, rock and roll music was believed to make teenagers crazy, drug-deranged, and/or promiscuous. The Los Angeles Mirror printed a story in 1959 that announced that rock music "tightens the cow's glandular system and deters milking," with a strange headline that claimed "Rock 'n' Roll Makes Cows Tighten Up."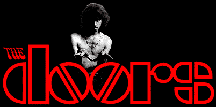 Click Image to Visit The Doors
Official Website

Janis
Click Image to Visit Janis Joplin's
Official Website
"Johnny Cash and Friends"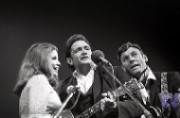 Fine Art Prints
JSP0028-06
Subjects: Johnny Cash
June Carter Cash
Carl Perkins
Photographer: Joseph Sia
Date: 1969
FENDER ELECTRIC GUITARS 
Check out the latest Gear
GIBSON CUSTOM SHOP 
Yhea, Yhea, Yhea.
In the early 1960s, opinionist William F. Buckley, Jr. wrote the following about the Fab Four: "The Beatles are not merely awful, I would consider it sacrilegious to say anything less than that they are godawful...They are so unbelievably horrible, so appallingly unmusical, so dogmatically insensitive to themagic of the art, that they qualify as crowned headsof anti-music.".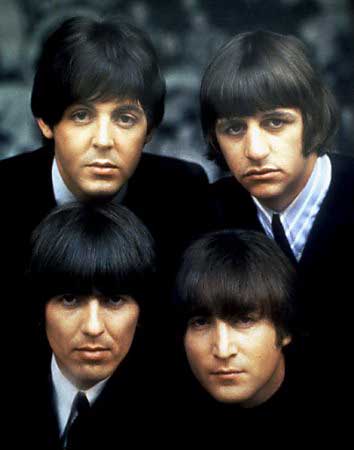 Tickets To 50s/60s Era Concerts
Click to find concert information

Mick Jagger, Britain's overtly sexual rocker, had a very conventional childhood. An excellent and disciplined student, Jagger majored in European history and literature at the prestigious London School of Economics before dropping out to form The Rolling Stones. He was the son of a physical education professor.